Dear Parent,
You're likely receiving this letter because your child either printed it or pointed you to it on the web. Hopefully your looking at the link so you can see it is all my words and nothing has been altered. To ensure you are seeing the correct version go to http://www.awesomesauce.cc/parents This is a simple letter that I felt may help bridge the gap of what your child is doing when they "play Minecraft on Awesome Sauce" and "what does that even mean?!". First let me explain that I am a 38 year old parent myself and I started this adventure to create a place where I could play with close friends as well as my daughter in a "safe"online environment.  I learned later that needed to be one in which I had at least some say in "what is allowed" and what "isn't". That eventually led me to creating the server Awesome Sauce. All of the expenses to host the server, program it, pay behind-the-scene subscriptions etc. are paid for by myself and donations made by those who play there help reimburse me for those costs. In return for a donation players are granted in game items, abilities etc.  First and foremost the donations are completely voluntary and are not required in order to play. The available donation types can be viewed at http://awesomesauce.buycraft.net/ after putting in your child's minecraft character name.  The name is required for any minecraft store as it authenticates you have a real legitimate minecraft account.  For the first time if you're not comfortable initially you are welcome to put in "Shambugi" which is mine just to view the store and pricing.  Make sure though before any purchases that you sign out and back in with your child's minecraft username!  Once in the store I am sure your child would love to show you and explain what each of the items are . The main goal of the letter was just to let you know that the service is being ran by an adult who is trying to create a completely "E" for everyone experience, putting in place automated and  moderated features to help ensure that To help accomplish this goal, there are automated and moderated features in place, such as a profanity filter. And if anyone is not following the rules,  the server the staff will address this with the offender directly and if necessary permanently prohibit their access from playing on the server. We do have a full set of rules that all players must adhere to which can be viewed at: http://www.awesomesauce.cc/forum/index.php?threads/official-awesome-sauce-rules.1/ – here is a sample of some of the rules you'll find in the full list of rules:
Do not steal
Do not destroy someone else's things.
Do not use rude, offensive or vulgar language on our server
Do not build offensive or vulgar symbols
As this is just a small few key rules, reading through the rules by following the link above will provide a clearer picture of all the things that are or aren't allowed.  It's also worth mentioning that currently most of our staff are adults as well, some also parents. I know your time is valuable and that's why I took a moment to write this note, because as a lot of younger players on the server have said: "I'm not allowed to donate…my parents don't understand it", I do get that point and thought it worthwhile to try help explain it a bit. Also, as far as the future goals of the server, we hope to keep expanding the depth of the server to allow players a variety of things to do, but it's important to us that we make efforts to grow and expand only when we can afford to do it correctly.. One of our early goals will be to move to a completely "whitelisted" server type. Which means in order to even join for the first time you would have to register on the community page to be allowed to enter the game. We feel this will allow us to keep stronger controls on our goals of a "rated E for everyone" type environment, making it easier to manage the server with less bad apples. How we get there will be by your help. I have included a few more links below to help you make the decision that's right for you and your child at this time. Thanks for your time and consideration to donate to our cause, Shambugi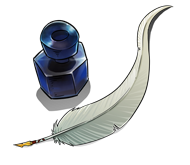 Additional Links!
10 Parental Issues with Minecraft and How to Fix Them
10 Things For Us Parents To Love About Minecraft
Minecraft Makes You Use Your Brian